It's no secret that Kate Moss is a true style icon and beauty inspiration to millions of women around the world. As we reach the midst of summer, we reveal her top summer beauty tips which will keep you looking and feeling more confident.
Self Tan vs Sun Tan
Like many, Kate is a big fan of self tanning and now thanks to St.Tropez, you don't even have to step out of the shower to achieve a gradual sun-kissed glow. Kate explains why she uses St.Tropez Gradual Tan In Shower Lotion:
"Too much sun is not good for you so I definitely use St.Tropez to avoid sun damage. I'm really into the St.Tropez Gradual Tan In Shower Lotion. It's just so easy to use and there's none of that waiting around for hours, you just leave it on while you're combing your conditioner through and it gives you that great sunkissed golden glow".
Facial Oils
Facial oils are a great way to help replenish your skin during warmer summer months, helping to gently cleanse and gradually tan your skin. Kate shares her love of using facial oils within her daily routine.
"I love using oils at night – they make you feel like your skin has been restored. The St.Tropez Self Tan Luxe Facial Oil is great. It's another gradual tanner but it's designed for use on your face, so it doesn't make you really bronzed immediately, it gives a subtle healthy glow. Oils are just so nourishing for the skin. Nichola Joss does this facial massage for lymphatic drainage using Sanctuary Spa Wonder Oil Serum; it's like getting a natural face-lift".


Photo courtesy of Sanctuary Spa

SPF
When you are out in the sun, make sure to protect your skin by using a high SPF sun screen. For Kate, her favourite sun protection products include La Roche-Posay.
"I use La Roche-Posay Anthelios Smooth Lotion 30– it's great as it contains anti-oxidants as well. They also do an SPF 50 fluid for the face which is amazing; it's not sticky at all."
  Photo courtesy of La Roche-Posay
Hair TLC
Often during summer, all types of hair can become dry and brittle. Kate recommends using Kérastase Reflection Bain Chroma Captive Shampoo to replenish your hair.
"Kerastase products keep my hair looking shiny. It's good to do a hair mask every week too as blonde hair can get a little dry".
Photo courtesy of Kerastase
Statement red lip
Whether you're out on a summer's day walk or about to hit the town, a statement red lip never fails to impress. Kate loves to use Rimmel London Kate Moss Lasting Finish Lipstick in shade 01 to add a splash of glam to her outfit.
"It's nice to have a neutral face and eyes and then a stronger lip for a pop of colour".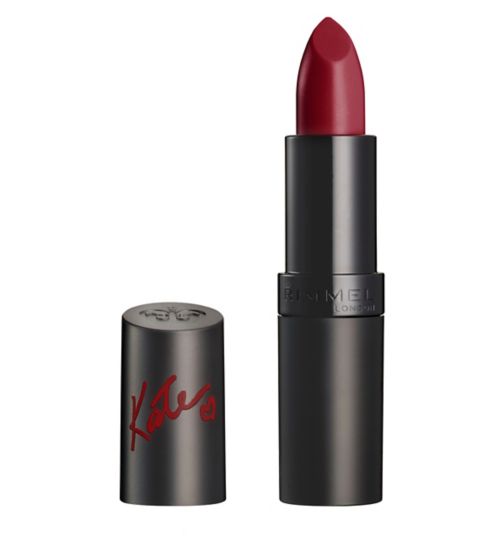 Photo courtesy of Rimmel
Photo courtesy of Marie Claire
Simple nude nails
For nails, sometimes less is more, especially when wearing brighter summer clothing. Why not try some of the nude shades in the Rimmel London Salon Pro Nail Polish range. Kate explains…
"I like something that's easy to apply like Rimmel Salon Pro. For my nails I use CND Solar Oil. It's on my dressing table so I put it on at night before I go to bed as it keeps my cuticles from looking dry".
Photo courtesy of Rimmel
Moisturise, moisturise, moisturise
During the warm summer months, it is essential to moisturise daily to restore and nourish your skin. Not to mention, it is vital in maintaining your summer tan. Kate reveals which moisturiser she uses and why.
"Crème de la Mer- it's a tried and tested product for me. I like trying different products but I find this product is the most enriching for my skin. I use the original Moisturizing Cream at night time as it's slightly heavier but in the day I use the Moisturizing Soft Cream".
Photo courtesy of creme de la mer.
Achieving a bronzed glow
When tanned, it is important to adjust your make up to suit your darker skin tone. By using bronzers and highlighters, Kate explains how she does this.
"I use Charlotte Tilbury's 'Golden Goddess' range and the Charlotte Tilbury Ibiza Beach Stick on my face as opposed to a bronzer. When I'm heading out at night I also like to use the St.Tropez Matte Powder Bronzer on my body to give my tan a bit of a lift, it gives you a lovely sheen."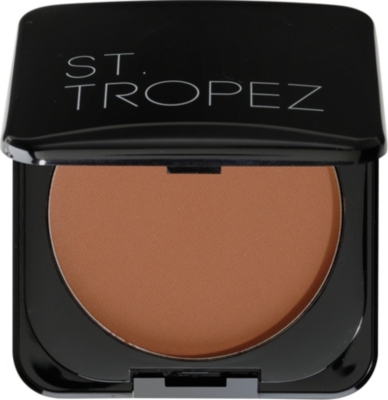 Photo courtesy of charlottetilbury.com
For more tanning tips and tricks make sure to read our other posts here. 
Related Posts